Redline Saluki Photos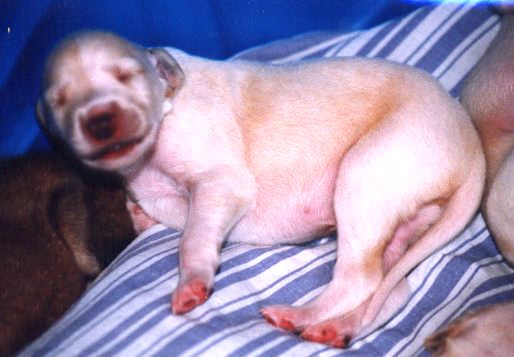 Nous-Nous, registered name Tepe Gawra Nous-Nous.
He is our first Saluki, born 8-27-98.
He is from Susi and John Burchard's breeding of Amira and Al-sharaf.
Here he is at 7 days old. What a weasel!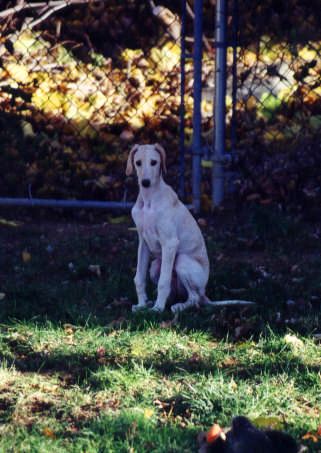 Here he is at 11 weeks.
If you look closely, he has a split face, which is where he gets his name, meaning "half-half".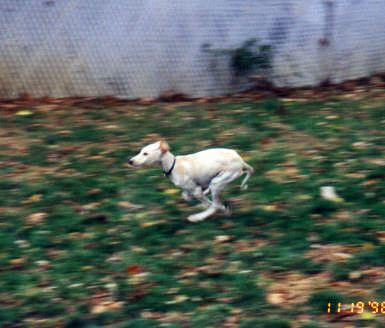 Here he is tearing up the yard.
Look at how muscular he is for just 11 weeks old.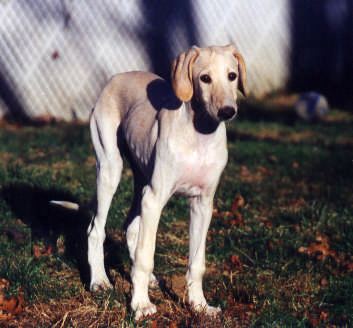 Nous-Nous posing for the camera!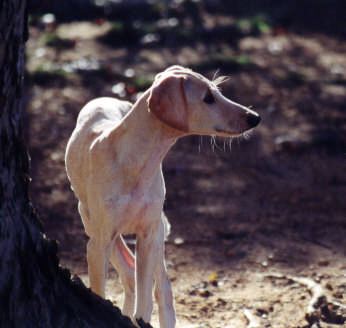 And one last shot of our baby. As you can see, Nous-Nous is the smooth coated variety and he is of desert background.
What a sweetheart!

Previous Page

Next Page

Home